Summer Self-Care Essentials 2023
Ready to invest in some self-care essentials for summer? We've got you...
It might not feel like summer outside at the moment but we still have over a month until our favourite season comes to an end, and there are rumours of a heat wave hitting the UK this month - so it certainly isn't time to pack away the shorts and sun cream just yet!
If you're ready to spruce up your summer self-care routine, here are some of our top recommendations… 
Even when it's grey and dreary outside, SPF is your skin's best friend and something you don't want to neglect - even more so during the summer! 
A broad-spectrum sunscreen with an SPF of at least 30 can shield your skin from harmful UV rays, preventing sunburn and minimising the risk of long-term damage. 
La Roche-Posay's Anthelios UVmune 400 Oil Control SPF is a firm favourite for its non-greasy finish, making it suitable for everyone including those with oily or acne-prone skin. 
Shop La Roche-Posay SPF at Lookfantastic and enjoy 20% off with TOTUM!
Sol de Janeiro's Brazilian Bum Bum Cream has become an absolute staple body cream for beauty enthusiasts across the world and is the *perfect* addition to any summer self-care routine. 
Capturing the essence of summer with its deliciously sweet scent of pistachio, salted caramel, and vanilla, this cream will transport you to the beaches of Rio in no time… 
Shop the Sol de Janeiro Brazilian Bum Bum Cream at Cult Beauty and treat yourself to 20% discount with your TOTUM membership. 
Self-care starts from within, so it's essential to nourish your body with vitamin-rich foods throughout the summer. And what better way to get your five-a-day than with a Boost smoothie?
With a number of tasty green smoothies on offer as well as citrus-based options, Boost smoothies are a quick and easy way to get some fruit and veggies in. 
Best of all, with TOTUM you can get 15% off at Boost! 
As well as aiming to get your five-a-day, you'll also want to make sure you're drinking plenty of water each day. 
While this is essential all year round, it's even more important to stay hydrated during the summer months. 
Make staying hydrated on-the-go easier (and sleeker) than ever with a reusable Chilly's water bottle, and have fun choosing from the many different colours and designs! 
Chilly's water bottles are stylish, durable and can keep your drinks cool for up to 24 hours - an absolute must when it's warm outside. 
TOTUM members get 10% off at Chilly's - don't walk, run… 
During the summer, restful sleep can become compromised due to warm nights, leading us to feel far from refreshed when we wake up… 
To combat this and ensure you're getting quality sleep, consider investing in a lightweight duvet and bedding set for summer. 
At Dunelm, you can find the optimal summer bedding - from temperature regulating duvets to cool-touch bedding - to prevent those long nights of restlessness. 
Make sure to enjoy 10% off orders over £40 at Dunelm with TOTUM! 
Summer self-care with TOTUM
By incorporating these self-care essentials into your routine, you can ensure that you make the most of the summer season while prioritising your wellbeing PLUS you'll make huge savings with your TOTUM discount! 
Remember, you can also save on everything from fashion to travel and you don't need to be a student! We have Student, Professional and Apprentice memberships to help you save no matter what stage of life you're in… 
Check out our other summer-inspired guides here:
NOTE: This article contains affiliate links, which will earn the site a commission if the product is purchased.
Join the TOTUM club!
Join TOTUM Student for FREE to access hundreds of student discounts on big-name brands like ASOS, Apple, MyProtein, boohoo, Samsung, and more!
Sign up for FREE, download the TOTUM app, and enjoy the latest offers, vouchers, coupons and more at your fingertips. Find out more.
Download The TOTUM App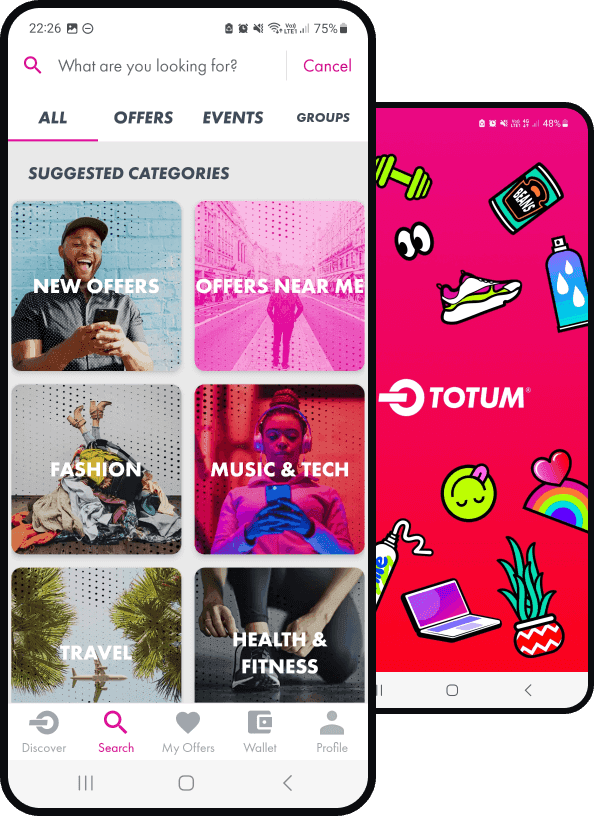 Stories like this
UK Government Set To Ban Single-Use Vapes

Ministers are reported to be discussing the ban after local councils, leading paediatricians and public waste campaigners made the case to stop the sale of the disposable devices on health and environmental grounds.

Do Apprentices Get Sick Pay?

If you're an apprentice wondering which workplace rights and benefits you're entitled to, we're here to shed some light on whether you're eligible for sick pay.