UK Government Set To Ban Single-Use Vapes
The ban could come into force as soon as next week...
The UK is set to ban single-use vapes due to concerns over child addiction. 
Ministers are reported to be discussing the ban after local councils, leading paediatricians and public waste campaigners made the case to stop the sale of the disposable devices on health and environmental grounds. 
The ban could come in to force as soon as next week, with the announcement due to be revealed in a consultation issued by the Department of Health and Social Care next week, though timings could alter, according to the Daily Telegraph.
Last week, the Guardian revealed that 5 million single-use vapes are being thrown away in the UK every week - four times more than in 2022, with research by the not-for-profit organisation Material Focus saying this equals eight vapes a second being discarded, with the lithium in the products enough to create 5,000 electric car batteries a year.
In February this year, a study carried out by The Tab revealed that over a quarter of university students in the UK are addicted to Elf Bars. 
The study, asked 18,000 students across 24 institutions about their vaping habits, found that 27% of those surveyed admitted to being addicted to the vapes while 50% said they had used an Elf Bar since the start of term in September 2022. 
Doctors criticised the government last year for failing to act on warnings about the risks posed by allowing e-cigarettes to be sold in 'child-friendly' packaging containing the names of popular sweet treats – including banana milkshake and jelly babies, both of which contain 2% nicotine, the highest concentration allowed in the UK.
At the time, Prof Andrew Bush, a consultant paediatric chest physician at Royal Brompton and Harefield hospitals, said: "I am concerned that we are sleepwalking into a public health catastrophe with a generation of children hooked on nicotine."
Scott Butler, the executive director at Material Focus, said: "[The] problem with single-use vapes has gotten further out of control.
"Single-use vapes are a strong contender for being the most environmentally wasteful, damaging and dangerous consumer product ever made."
Australia has already banned all vaping without a prescription, Germany prohibited flavoured e-cigarettes and New Zealand outlawed most disposable vapes and put curbs on marketing to children, while earlier this month, France announced its plan to ban all disposable e-cigarettes.
The government is understood to have stopped short of a ban on all vaping without a prescription because it sees vaping as a good alternative for adults who smoke.
Prof Sir Chris Whitty, England's chief medical officer, has said in the past: "If you smoke, vaping is much safer; if you don't smoke, don't vape, and marketing to children is utterly unacceptable."
A DHSC spokesperson said: "We are concerned about the rise in youth vaping and the environmental impacts of disposable vapes.
"That is why we launched a call for evidence to identify opportunities to reduce the number of children accessing and using vaping products – and explore where the government can go further.
"We will set out our response in due course."
Join the TOTUM club!
Join TOTUM Student for FREE to access hundreds of student discounts on big-name brands like ASOS, Apple, MyProtein, boohoo, Samsung, and more!
Sign up for FREE, download the TOTUM app, and enjoy the latest offers, vouchers, coupons and more at your fingertips. Find out more.
Download The TOTUM App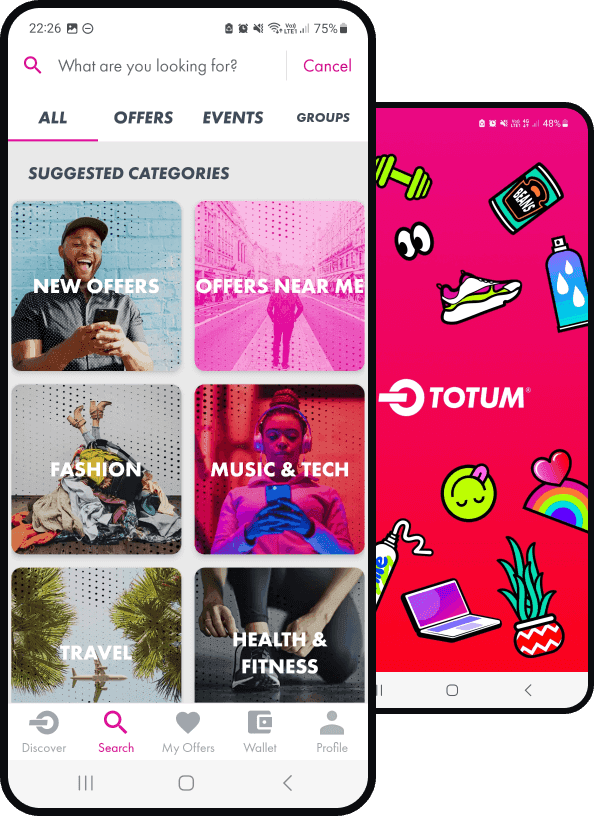 Stories like this
Summer Self-Care Essentials 2023

Ready to invest in some self-care essentials for summer? If you're ready to spruce up your summer self-care routine, here are some of our top recommendations… 

Do Apprentices Get Sick Pay?

If you're an apprentice wondering which workplace rights and benefits you're entitled to, we're here to shed some light on whether you're eligible for sick pay.