TOTUM's Best Black Friday Tech Brands 2023
Wondering which tech brands have the best Black Friday deals for 2023? These are our top picks...
Although it may have started as a tradition with our friends over the pond, Black Friday has well and truly become a fixture in the calendars of bargain hunters here in the UK.
An opportunity to make yourself some big savings in the run up to Christmas, whether it's laptops, gaming consoles, fashion, beauty products, home electronics, subscription services and more, you're pretty much guaranteed to pick stuff up for a fraction of its normal price.
Ideal for a spot of early (and cheap) Christmas shopping, we've put together a list of some of the big brands to keep an eye on the TOTUM platform for great student discounts for Black Friday 2023…
You're pretty much guaranteed to bag some great tech deals around Black Friday, and this year is no different…
Last year, Samsung offered a whopping 50% off vacuums and up to 25% off home appliances, so you can expect some similar deals to land this year. 
TOTUM members also already get 10% off and free Galaxy Buds2 Pro worth £219 when you buy the Galaxy S23 Series, PLUS up to £350 off when you trade in! 
Whatever your tech requirements this Black Friday, make sure you get the very best deals on Samsung's cutting-edge consumer electronics with TOTUM.
You can check out all of Samsung's best Black Friday offers here:
If you're in the market for a new TV, we'd definitely suggest holding out until LG launches its Black Friday deals… 
You can already find major discounts on some of the best OLED TVs LG has to offer, and can bag yourself 20% off with your TOTUM discount! 
But stay tuned for more, as there are bound to be plenty more deals coming from the leading consumer electronics and home appliances manufacturer.
If there's one thing we can guarantee this Black Friday, it's plenty of bargains from Currys! 
With an extensive range of cutting-edge electronics, from the latest in smart home devices to top-of-the-line laptops, TVs, gaming consoles and kitchen appliances, Currys' Black Friday deals are never a disappointment.
Whether you're aiming to invest in some new speakers or looking to upgrade your home office setup, you can expect discounts on leading brands at super competitive prices!
You can already begin to bag a Black Friday bargain as Currys has launched a number of Black Friday deals on energy-saving tech, refurbished products and more. Plus, save an extra £10 when you recycle your old tech for free. 
Amazon never fails when it comes to Black Friday deals on all your tech essentials, and to make sure everything arrives in good time don't forget that TOTUM members get a FREE six-month subscription to Amazon Prime, giving you FREE next-day delivery on everything from books and electronics to gifts, gadgets and more. 
Oh and you'll also get six months' FREE access to Prime Video and over two million songs on Prime Music as a little treat to yourself as well!
Dive into the world of limitless entertainment, lightning-fast broadband and unbeatable mobile connectivity with Sky. Each year, Sky provides incredible Black Friday discounts on everything from its entertainment packages to broadband services, and this year is set to be no different! 
Last year, Sky's Black Friday promotions included big savings on its Sky TV, Netflix and Sky Glass package, plus money off its Superfast and Ultrafast Broadband AND a big mobile data deal. 
This year, we anticipate lucrative promotions on Sky Q boxes and TV bundles - but remember, TOTUM members can already get Sky Stream for just £21 a month for 18 months as well as enjoying Sky TV, Netflix and Superfast Broadband all for only £38 a month with no upfront fees! 
Google Store's Black Friday offerings are expected to feature price cuts on a variety of its popular products, including the latest Pixel smartphones, Nest smart home devices, Chromecast and potentially even its acclaimed line of Pixelbook laptops. 
TOTUM members can already currently enjoy 10% off selected devices, as well as up to £360 off your new Pixel 7a when you trade in your old phone! 
NOTE: This article contains affiliate links, which will earn the site a commission if the product is purchased.
Join the TOTUM club!
Join TOTUM Student for FREE to access hundreds of student discounts on big-name brands like ASOS, Apple, MyProtein, boohoo, Samsung, and more!
Sign up for FREE, download the TOTUM app, and enjoy the latest offers, vouchers, coupons and more at your fingertips. Find out more.
Download The TOTUM App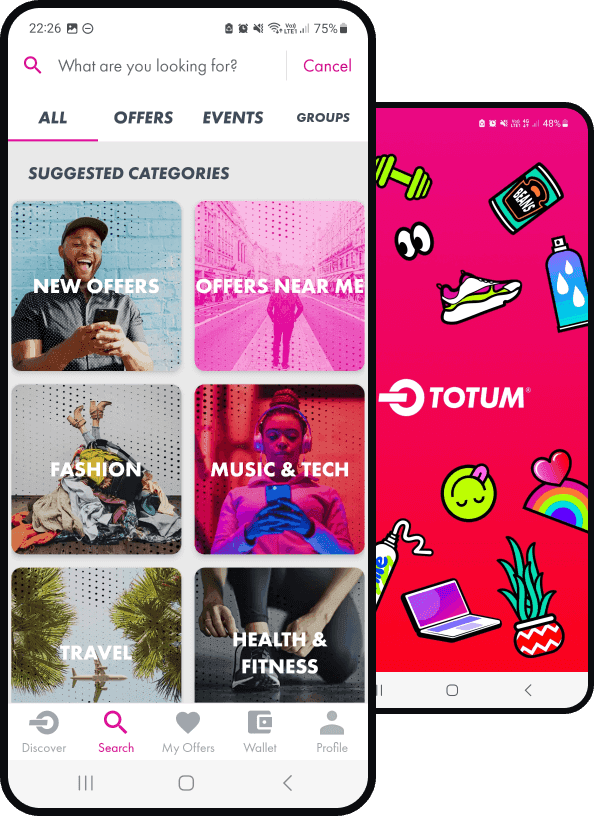 Stories like this
Best Deals AT LG This Black Friday 2023

Whether you're in the market for a new smart TV, a state-of-the-art refrigerator, or the latest earbud technology, LG has the deal for you this Black Friday...

Best Deals At Apple This Black Friday 2023

Check out great Apple tech deals this Black Friday 2023. Discover incredible discounts on iPhones, iPads, MacBooks, Apple TV+, AirPods and more. Don't miss out - explore Apple's Black Friday deals now!

Best Samsung Deals Black Friday 2023

Don't miss out on Samsung's exclusive tech deals this Black Friday 2023. Discover incredible discounts on smartphones, tablets, TVs, smart home devices, and more. Don't miss out - explore Samsung's Black Friday deals now!